Undergraduate Admission to all undergraduate programmes in IITs for Indian and Foreign nationals will be made through a Joint Entrance Examination (Advanced) - 2016. Click Here for...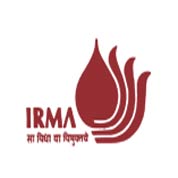 IRMA: Admissions Indian Institute of Rural Management Anand (IRMA) Admission Notification Important Dates Eligibility Online Application Form Selection Process Track Application Status Sponsored Candidates Click Here to go back to IMRA Home
NSIT Admission Quick Links Application Form NSIT Admission Important Information Eligibility Courses Reservations Fee Structure Counselling & Admission NSIT Admission Resources Cut Offs Branch Predictor NSIT Admissions for Other Courses NSIT M.Tech. Admission Click Here for NSIT...